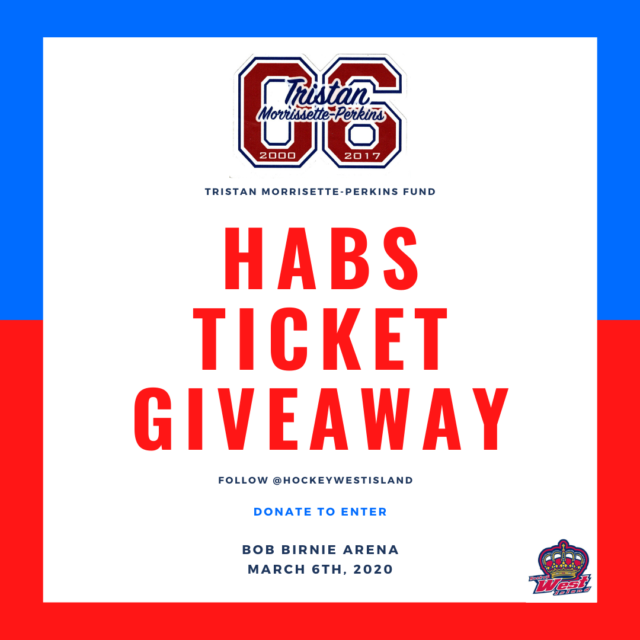 Some HWI Alumni are holding a raffle of Montreal Canadiens tickets in support of the Tristan Morrisette-Perkins Fund. The tickets are for Tuesday March 24th @ 7PM against the Buffalo Sabres.
To enter the raffle, please do the following:
Follow @hockeywestisland on Instagram.
Make a donation of minimum 2$.
2$ – 1 ticket
5$ – 3 tickets
10$ – 7 tickets
20$ – 15 tickets
You must provide either an e-mail address or mobile phone number.
*in order to be contacted if you win
The collection of donations will be between 4:30 PM – 7:00 PM on Friday March 6th at Bob Birnie Arena.
All proceeds will be donated to the Tristan Morrisette-Perkins Fund.
The TMP Fund supports the students and programs of John Rennie High School in Tristan Morrisette-Perkins' memory. A memorial hockey tournament is held each year in his honour, as hockey is what Tristan loved most.
For more information visit http://pef.lbpsb.qc.ca/Morrissette-Perkins.htm
Details will be sent to the winner of the raffle either by email or by text message. If you do not receive contact after March 14th, unfortunately you did not win.